In the previous blog post, you've seen a szép (Hungarian: beautiful) photo of the Hungarian Parliament Building at night.
This time, I'll let you see the details of the building and the grand interior design.
Of course, I'll end the post with a review of the famous homemade pancake of Gundel, to make it sweeter 😉
Also known as the Parliament of Budapest, it's a top tourist destination that one must visit.
The beautiful building is located on the Pest side of the city, right on the banks of the Danube River.
As you need to get a ticket to enter, I suggest you come in the morning or pre-purchase the ticket via online days before.
I love the interior design of the Hungarian Parliament Building!
It's huge and full of beautiful details in every corner. In fact, it IS the largest building in Hungary.
From the carpet, walls, windows to the ceiling, you'll find many breath-taking neo-Gothic details.
Right after the walking tour around the Budapest Parliament Building, I and the group visited a fancy restaurant to try its famous homemade crepe-style pancake and chocolate sauce.
I didn't mind to have a second breakfast <3
Also read: "Beautiful Budapest, Where I Left My Heart in 2015"
Also read: "You Need to Stop Judging How Female Solo Travellers Fund Their Trips"
Located in Budapest City Park, you'll find Gundel easily from it's huge, white exterior and chic logo.
It has a lush garden with canopies at the entrance if you feel like catching the breezy wind and vitamin E while enjoying a cup of hot chocolate.
We went into the restaurant to find the interior design didn't shy away from the beautiful garden at the entrance.
It's a proper, fancy restaurant for fine dining! But we went there with the sole purpose to try the famous homemade pancake and hot chocolate.
So, if a woman is paid especially to bring a group tour to sample Gundel's pancake and hot chocolate and got the chance to enjoy them too, for free…
You know you must visit this place when you're in Budapest!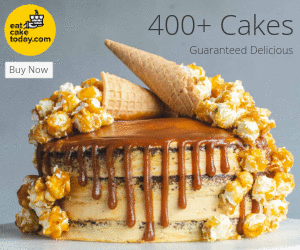 Are you suddenly feeling hungry? Can't wait to explore Budapest?
Remember to visit the Hungarian Parliament Building and Gundel to taste its unforgettable homemade pancake and chocolate!
See you next week 🙂